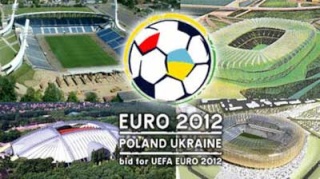 Contested every four years, the UEFA European Championship has been showcasing the continent's top talent since its inception as the UEFA European Nations Cup in 1960. It consists of a qualifying competition, play-offs and a final tournament.

The qualifying round is made up of nine groups of five or six teams, who contest home and away fixtures. The section winners and runners-up with the best record against the top five in their group progress automatically. The remaining eight second-placed sides contest two-legged play-offs, with the victors joining the hosts to complete the lineup for the final tournament.

UEFA EURO 2012 will be the last 16-team finals before the tournament expands to 24 teams in 2016. The qualifiers are drawn into four groups, with the top two advancing to the quarter-finals when it becomes a knockout competition, with extra time and penalty shoot-outs used to decide the winner if necessary.

Regulations
The regulations for the UEFA European Championship are initially drawn up by the UEFA Administration before being submitted to the UEFA National Team Competitions Committee. They are then forwarded upon that committee's approval to the UEFA Executive Committee for ratification.
GROUPS